CHECK OUT WHAT CUSTOMERS HAVE TO SAY ABOUT
---
CLICK HERE TO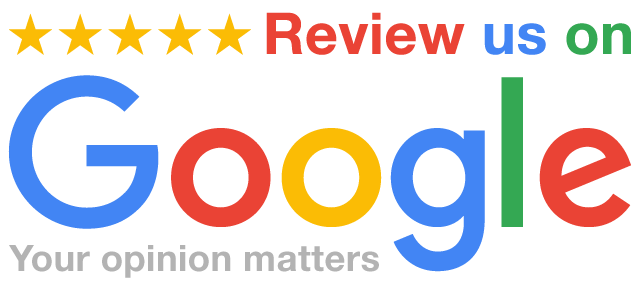 ---
"​I had a great experience working with Randall/North Dallas Home Theater. I know very little about home theaters but wanted a nice set up for the media room in the house I recently purchased. Randall showed me where I could save some money and, more important, showed me which items I really needed to spend a little more on to get the biggest bang for my buck. He also handled installing a riser for the media room and interfaced with the home builder to get a perfect carpet match for the riser. Going into this experience, I decided that I was ok spending a little more to get personal service with a company like North Dallas Home Theater instead of buying from one of the big companies. As it turns out, I got the personal service and I paid less. It was the best of both worlds. I highly recommend this company."
Phillip B. - Dallas, TX
---
"​North Dallas Home Theater set up our media room and outside patio area in our new home and we couldn't be more pleased! Randall was extremely knowledgeable and walked us through all our options which allowed us to make an informed decision which ultimately landed him the job. Randall was engaged from start to finish and he's always available even after the job was completed. There's something to be said about an owner operated, hands on, service orientated company and this is one that will exceed your expectations! Thanks Randall."
Alex D. - Dallas, TX
"​North Dallas Home Theater made our outdoor living space come to life. From the first correspondence to the install, everything was smooth and easy. Randall came to our house at a time that was convenient for us and gave us multiple options. He even steered us away from a more expensive option because it was more than what we needed. That kind of honesty is hard to find." 
Amanda - Dallas, TX
---
"We used a large company for the media room installation in our last home. For our new home we were determined to save money without sacrificing quality. We feel blessed to have worked with Randall and his NDHT team. They exceeded our expectations with their accommodation to our schedule, conscientiousness with protecting our home during the install, keeping us updated throughout the process, and on top of it...were very nice to work with while delivering a top quality install. We would highly recommend NDHT to anyone wanting a job well done while saving significantly. Thank you Randall."
John & Sharon M- Prosper TX.
---
"5 out of 5 Stars!! Throughout the whole process of Planning, Design and Installation, North Dallas Home Theater performed above the call of duty and provided excellent products and services on our shoe-string budget. They transformed our once unused media room into our family's favorite room of the house!"
D.J. D, Frisco, TX.
"I have used Randall and his team at North Dallas Home Theater on more than one occasion & I would recommend them to anyone. Their level of professionalism and attention to detail is what truly sets them apart from any other company you might consider. The care & respect they showed for my house during the installation process was very impressive, they go to great lengths to protect your home and its contents. They presented me with several options during the installation & made recommendations to me on the right technology for my setup. The fees they charge for their services are extremely fair. Several of my friends have seen their work in my home and have asked me for their contact info because they plan to use them on their next home theater project."  
Dan R. Dallas, TX
---
"I have had three flat screen HDTV's installed along with a surround sound entertainment system. The work is always first class and every detail is taken care of. I wouldn't trust anyone else when it comes to a home theater installation.I tell everyone that is looking to mount a new TV or design a new home theater to given North Dallas Home Theater a call. The service can't be beat!!"
Jonathan P. Dallas, TX
---
"Two weeks ago, I had a wonderful experience with an custom Home Audio System installation. This installation included in-ceiling speakers (with volume controls) in my living and game room. In addition, I will be adding outdoor patio speakers very soon. The sound system is remarkable and furthermore, what impressed me the most was the meticulous job that was preformed insuring that my house, wall and other equipment were not damaged. I did some extensive research on A/V companies in our area before deciding to go with North Dallas. They impressed me the most with their knowledge and price points."
Cliff M. Frisco, TX
"...I am more than pleased with North Dallas Home Theaters' work. They even painted the in-wall speakers to match the color of my walls. I am technologically challenged and, yet, I have had no problem using my universal remote programmed by North Dallas Home Theater."
Anita S. Dallas, TX
---
"...I have found their employees to be genuine and knowledgeable without getting too technical about answering the questions I had for him, I would recommend him to any one considering media type work needed."
Steve S. Colleyville, TX
---
"North Dallas Home Theater did a great job on my home. We now have flat panel TV's in the living room, bedroom, and bathroom. The surround sound for our system sounds amazing! They suggested all of the products for us, and everything is easy to operate. Great customer service, we will definitely use North Dallas Home Theater again."
Kristal and Alex W. Frisco, TX
"They were a great help to me. I am impressed with their accessibility and rapid response to phone calls or email. North Dallas Home Theater is always willing to accommodate a busy customer's schedule."
Susan S. Dallas, TX
---
"Randall and his team are AMAZING! We have hired them for multiple projects in our home including hanging TVs, Ring Doorbell and Security cameras, and SONOS speaker system. Highly recommend!"
Sherry C. Richardson, TX
---
North Dallas Home Theater performed our surround sound, living room & patio TV installation, mounting both TVs over brick/stone. We love our new surround sound system and easy controllability from our phones via Sonos. We highly recommend Randall and his team, they are professional and provide attractive pricing with excellent quality of work and customer service!
Tom B. -Google Review