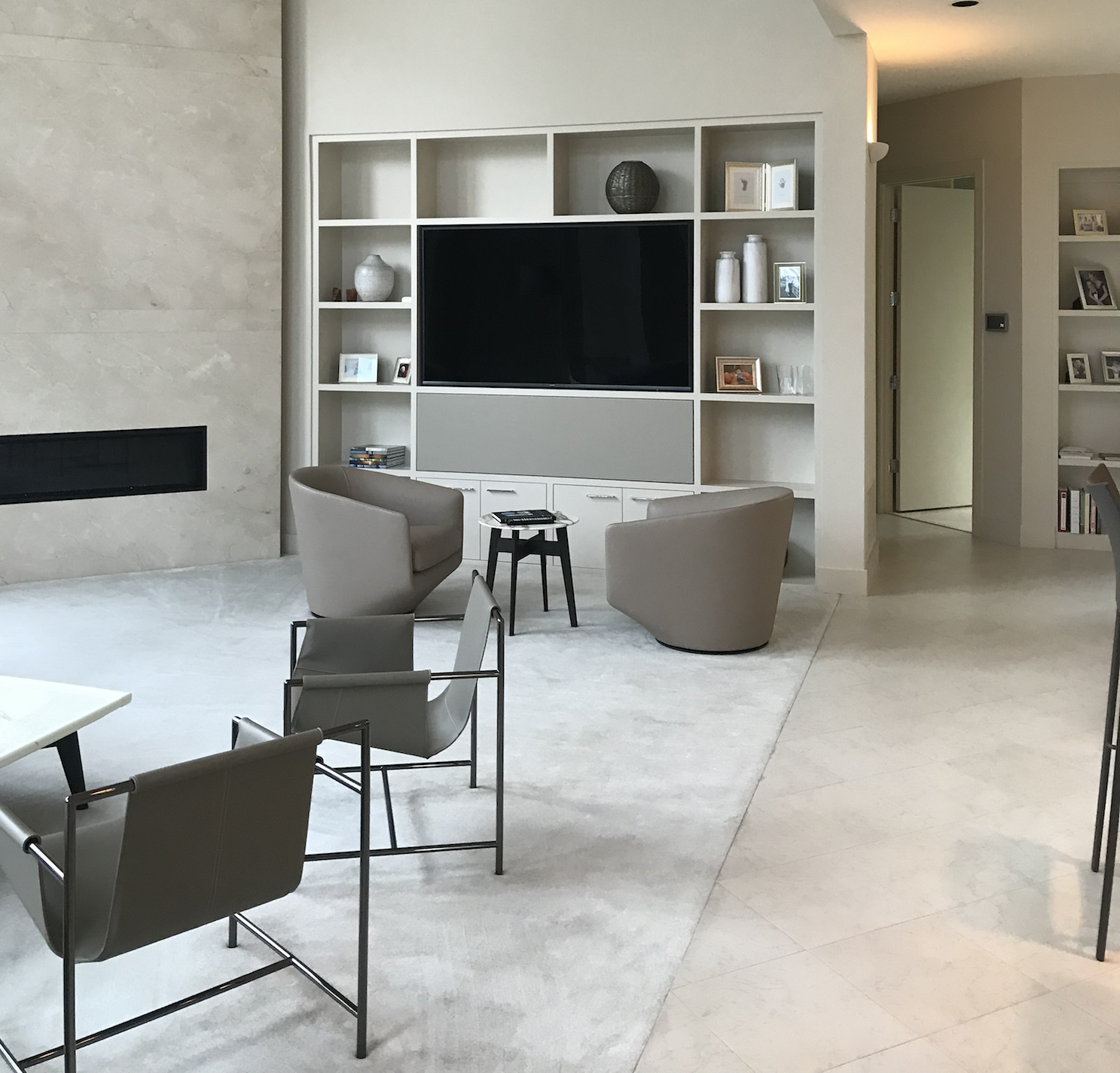 Fair & Friendly A/V SOLUTIONS
---
Best Products

We select top-rated products for your home, including SONOS, Sony, Pioneer, and more.

Competitive Pricing

We have the lowest prices on audio video products and services in Dallas.

Reliable Technicians

We are the best of the best of A/V installers in DFW, and you can trust we'll get the job done on time and to your satisfaction.
---

---
Let us help you elevate your home
---
Avreno is your source for media rooms in Dallas. We can provide you with a top quality projector screens, projector mounts, high-end speakers, sub-woofers, universal remote controls, HDMI cables, Blu-Ray players, and home theater seating. We can customize your media room and put together a home theater package that suits your needs perfectly.
---
---
We offer excellent quality service for commercial audio video projects including boardrooms, conference rooms, lobbies, offices, restaurants, hospitals, high rise living, and outdoor living. Avreno provides commercial AV network solutions, network/phone/data drops, sound masking for office spaces, smart control for conference rooms/offices, TV installations, in-ceiling speakers for audio, and more.
SONOS - WHOLE HOUSE AUDIO & HOME THEATER
---
All Sonos speakers and components connect over WiFi so you can build the system you want. Put on a podcast in the bedroom while someone else watches TV in the living room, or group all your speakers to play music in sync. Sonos works with all the services you know and love. Stream Apple Music, Spotify, Amazon Music, Audible, Deezer, Pandora, TuneIn, iHeartRadio, Google Play Music, YouTube Music, and many more. One app does it all! Listen to everything you love from the streaming services you prefer. Control all your speakers, group rooms to play in sync, and quickly search for music and more. Info retrieved from: www.sonos.com
---
STRUCTURED AV WIRING/AV
PRE-WIRE
---
Avreno can pre-wire your media room, whole house audio, phones, TVs, and computers exactly where you want them. Our AV pre-wire services include: A/V equipment rack location, selecting and installing the correct wiring, pre-wiring for future upgrades, components and flexibility, using correct tools when pre-wiring, routing the wire correctly in the wall/ceiling, and terminating the wire correctly to the A/V components.
---
---
If your home was not wired to fit your specific audio/video needs, we can re-run wires through walls to accommodate your needs. We can wire your home so that your flat screen TV hangs wherever you want. (Note: Retro-fitting depends on the home, pre-wire, and structural integrity).
---
---
Tired of missing wifi coverage in your home? Avreno can help expand your network to fit your needs. You'll be able to stream, work and play from all corners of your home. Wifi access points can connect directly into your modem and allow you to more easily control and monitor your network usage.
---
We offer SunBrite outdoor TVs with 3x higher brightness, reduced glare, and sharper picture than indoor TVs. Provides an ideal viewing experience in brighter outdoor areas. They are designed to handle rain, snow, dust, humidity, and extreme temperatures. We are happy to design an outdoor audio experience for your pool and patio. We offer high quality outdoor speakers to transform your outdoor space into a high-fidelity paradise. We provide fully waterproof and fade/chip resistant audio solutions for your backyard, patio, and pool.
---
HOME RENOVATIONS/WINDOW TREATMENTS
---
Avreno also offers: indoor and outdoor motorized window treatments, improved wifi access throughout your home, bathroom and kitchen renovations, outdoor landscape lighting and much more! We started as an audio video company and have morphed into a company that can help elevate your home to the next level.
---